This In the Mood Homesick Candle illuminates your living space with a sexy, indulgent scent to please all your senses. Infused with natural soy wax, organic cotton wicks, and custom fragrance oils, it's a luxurious treat, perfect for gifting or treating yourself.
With long-lasting burn time up to 80 hours, it will transform any space into a cozy corner of relaxation... or whatever you're in the mood for.
Top Notes: Lavender, Rosemary, Marine
Mid Notes: Sea Air, Jasmine, Amber
Base Notes: Patchouli, Sandalwood, Sea Moss
Made with
Natural soy wax blend, 100% organic cotton wicks, custom fragrance oils.

Made without
Lead, plastics, parabens, synthetic dyes, phthalates.
Natural soy wax blend
100% organic cotton wicks
Custom fragrance oils
Non-Toxic
Cruelty Free (not tested on animals)
60-80 hours burn time
Scent: San Diego (fresh scent)

We currently ship to the 48 contiguous United States, with free standard shipping on orders $35+.
Unfortunately, we don't ship to Alaska, Hawaii, Puerto Rico, Guam, or the U.S. Virgin Islands at this time, but we're working on it!
44.00
View full details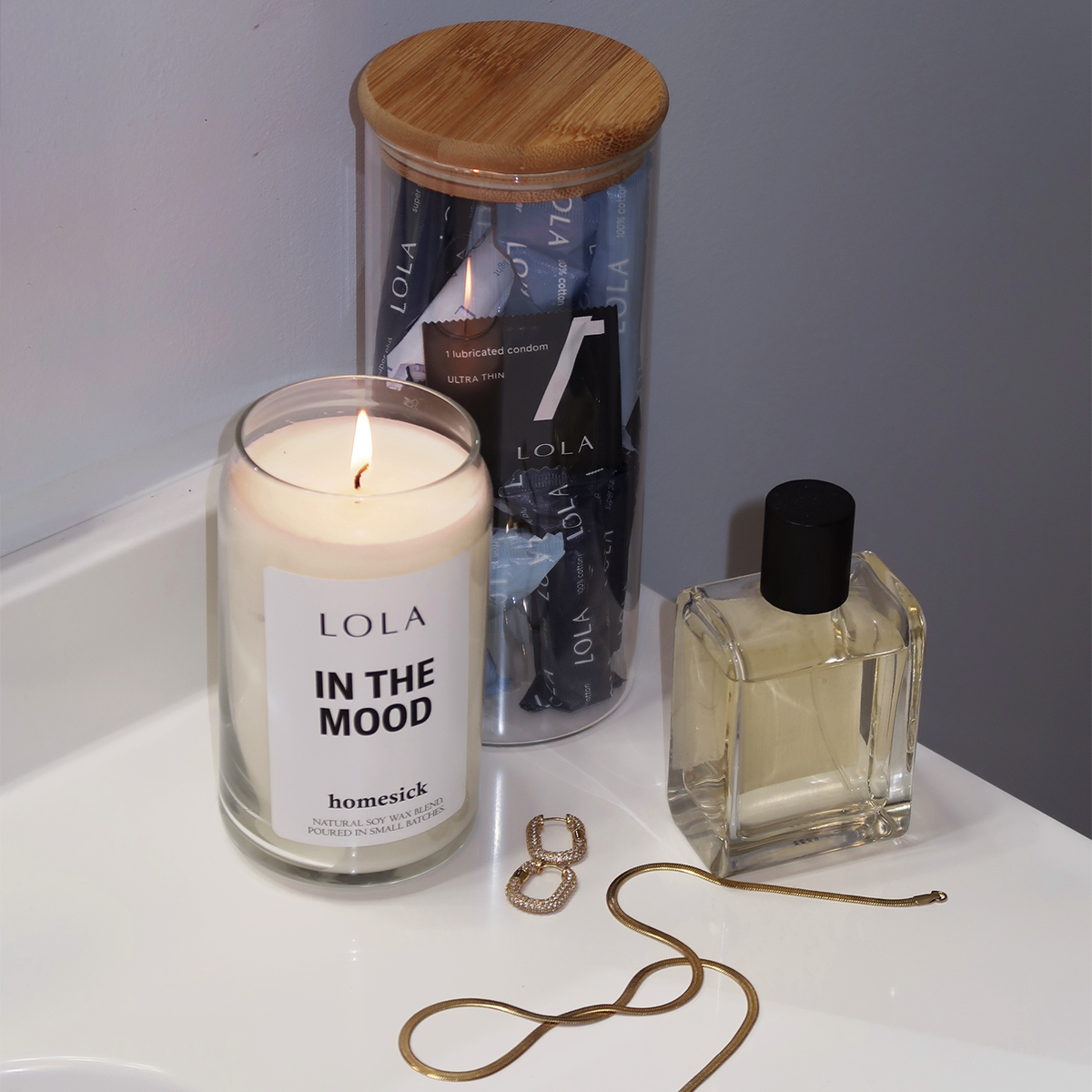 About Homesick
Founded in 2016, Homesick is a home fragrance and lifestyle brand with one simple goal: to bring joy to your home by helping you feel closer to the people, places and moments that matter most. We care as much about the ingredients in our products as you care about the products in your home. That's why all our candles are poured in small batches with a natural soy wax blend. They have 100% organic cotton wicks and are made with essential oils to deliver a long-lasting, great-smelling burn. Our candles are also cruelty-free, non-toxic and contain no lead, plastics, parabens, phthalates or synthetic dyes.
Not to cramp your style...
For orders over $400, please purchase from our B2B Website.
SHOP B2B