Play it safe. With ingredients like natural rubber latex and the highest quality lubricant, our 12-count gynecologist-approved, ultra thin condoms don't mess around (even when you do).
Made with
Natural rubber latex (condom), cornstarch powder (condom), silicone oil (lubricant).
Made without
Parabens, casein, glycerin, nitrosamines, gluten, synthetic flavor.
12-count box
Proven to help reduce the risk of pregnancy and STIs
Every condom is 100% electronically tested for safety
FDA 510(K) cleared
Gynecologist-approved
Made with low-odor, natural rubber latex
Vegan and gluten-free
We currently ship to the 48 contiguous United States, with free standard shipping on orders $35+.

Unfortunately, we don't ship to Alaska, Hawaii, Puerto Rico, Guam, or the U.S. Virgin Islands at this time, but we're working on it!
11.00
View full details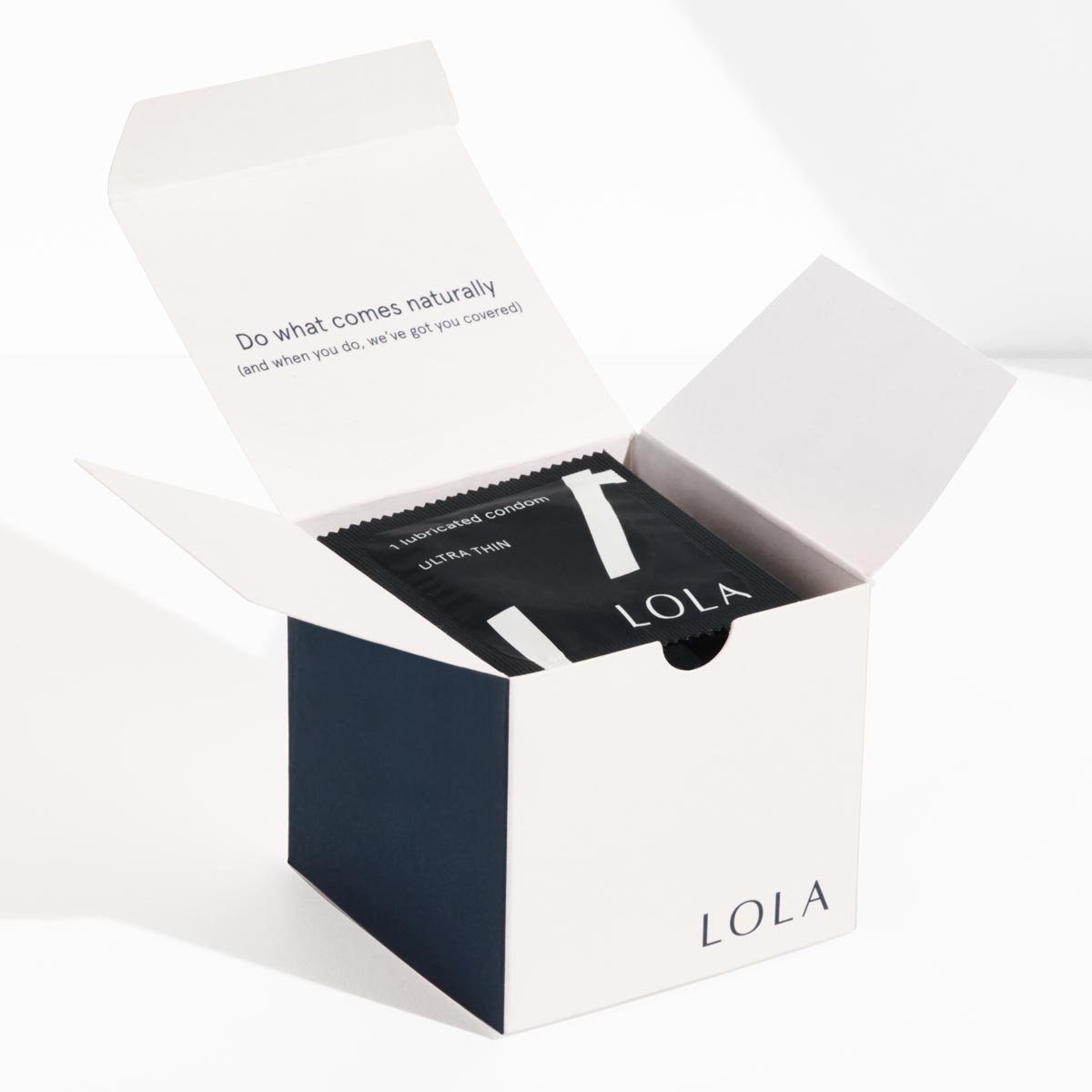 What makes these condoms different?
Non-toxic, gluten-free, lubricated condoms tested by real women, approved by gynecologists, and thoughtfully designed to offer premium protection.
These ultra thin condoms are made with high-quality ingredients: natural rubber latex and a medical-grade silicone oil lubricant for optimal comfort. Giving you peace-of-mind protection, so you can do what comes naturally.
Not to cramp your style...
For orders over $400, please purchase from our B2B Website.
SHOP B2B