Get instant access to LOLA's first period survival guide. Learn body basics, how to prepare for your child's first cycle, and what to expect next.
Co-written with pediatrician Dr. Lisa Stern
Includes honest tips, Q&A with real questions
Great for pre-teens and parents alike
Also included in our First Period Kit
Saves to any device for easy access
5.00
View full details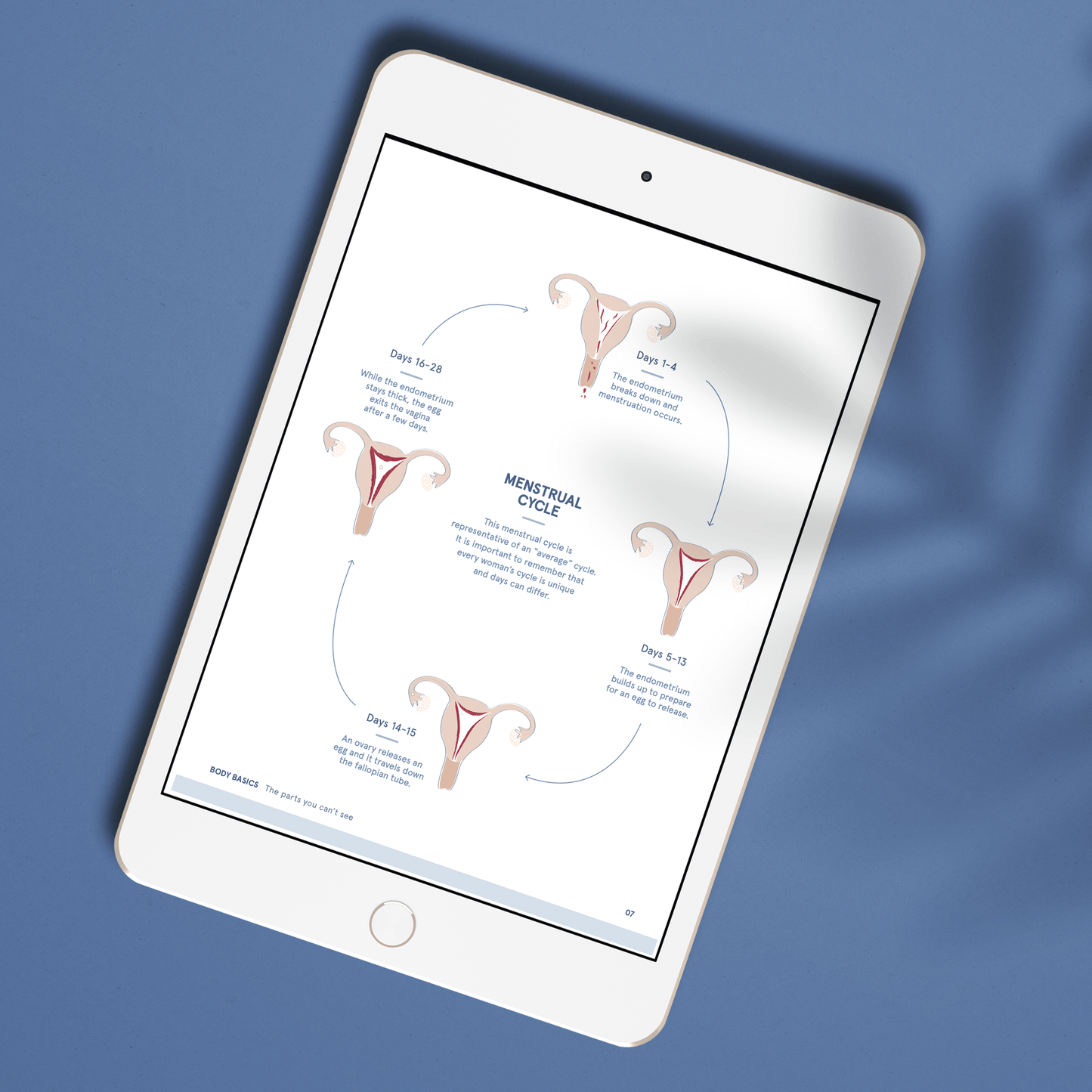 What's in the guide
She probably has a million questions about her first period. We did, too. That's why we partnered with leading pediatrician Dr. Lisa Stern to co-author this exclusive e-book. Our first period survival guide is full of honest, straightforward tips, and features a Q&A section with answers to real questions.
Best of all: it's easy to access from any device. So she can take always feel prepared, wherever she may be.
Length: 34 pages Format: PDF We'll send a digital download of the First Period Guide to your email.
Not to cramp your style...
For orders over $400, please purchase from our B2B Website.
SHOP B2B