Our bestselling organic cotton tampon now comes in a convenient grab-and-go box that includes 20 compact tampons in a single absorbency. Free of synthetic fibers, chemical additives, fragrances, dyes, and chlorine bleach.

Made with
100% organic cotton (tampon and string), BPA-free plastic (applicator).
Made without
Synthetic fibers, fragrance, chlorine bleach, chemical additives, dyes.
Made with 100% organic cotton
Free from fragrances, dyes and harsh chemicals—ensuring they're safe and non-irritating
Pocket-size, BPA-free plastic applicator
Smooth, compact design makes them easy to insert and comfortable to wear
Expands in all directions to protect against leaks
Gynecologist-approved
Hypoallergenic
FDA 510(K) cleared
We currently ship to the 48 contiguous United States, with free standard shipping on orders $35+.
Unfortunately, we don't ship to Alaska, Hawaii, Puerto Rico, Guam, or the U.S. Virgin Islands at this time, but we're working on it!
9.50
View full details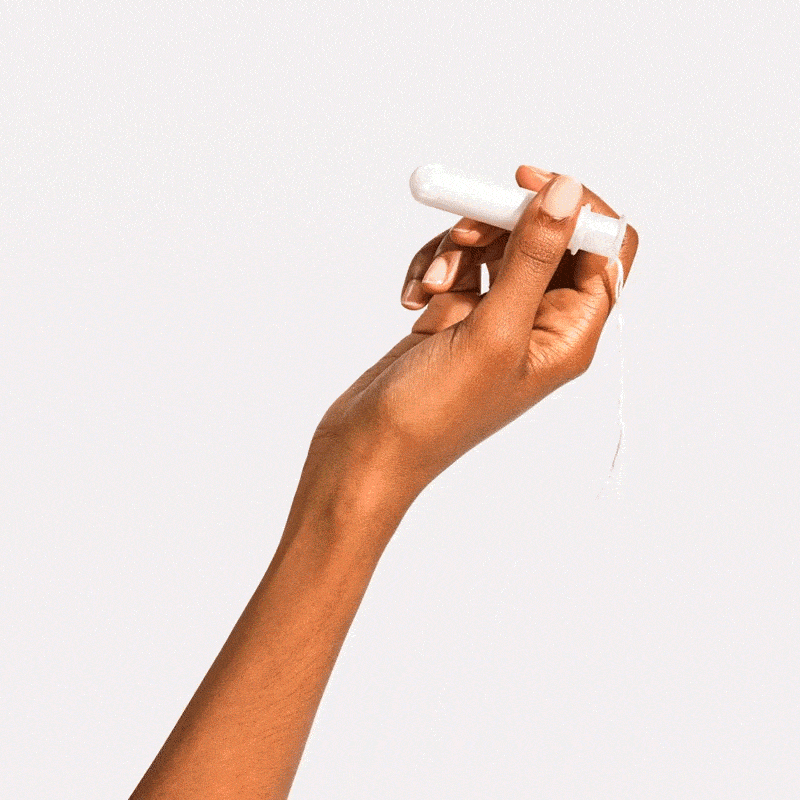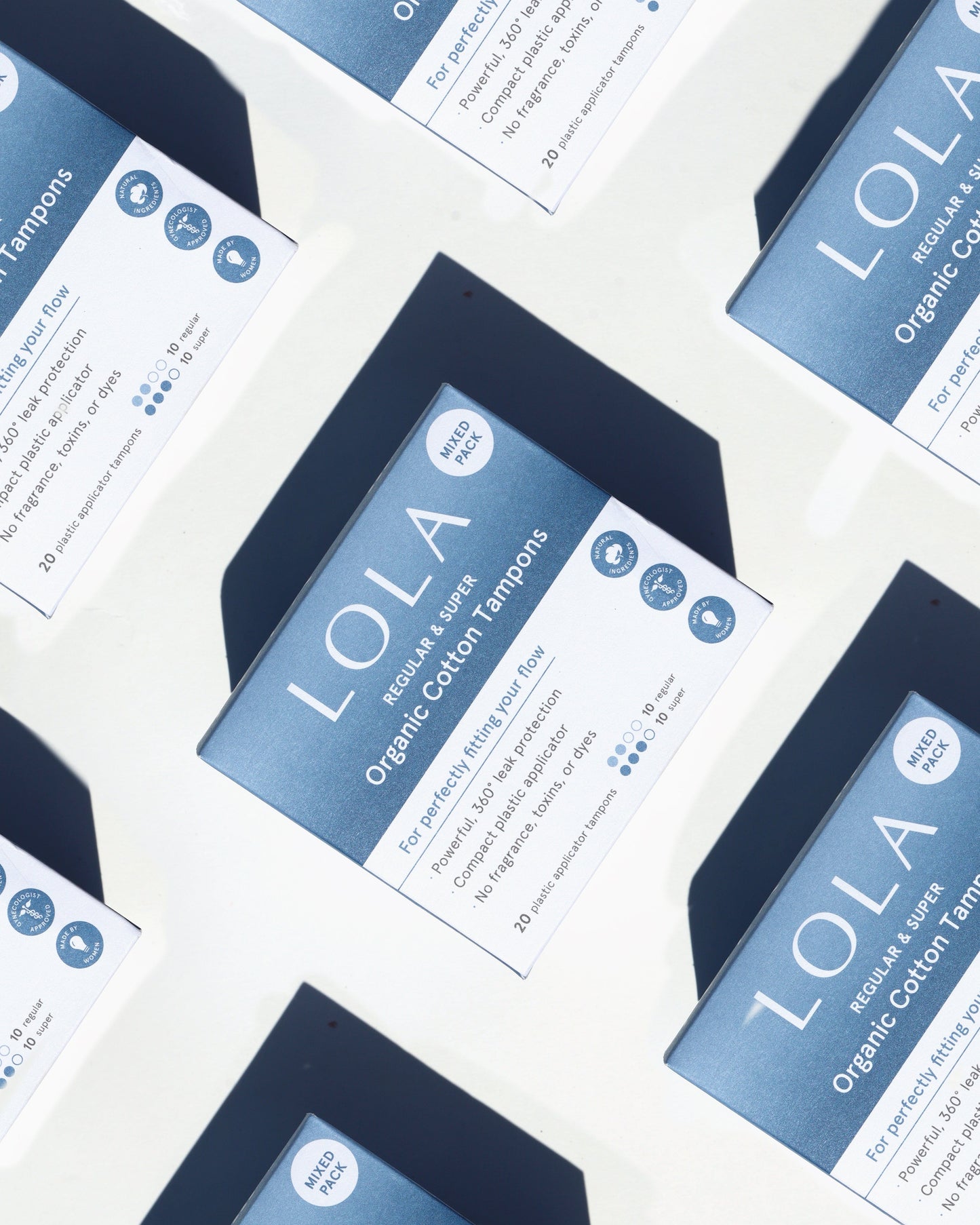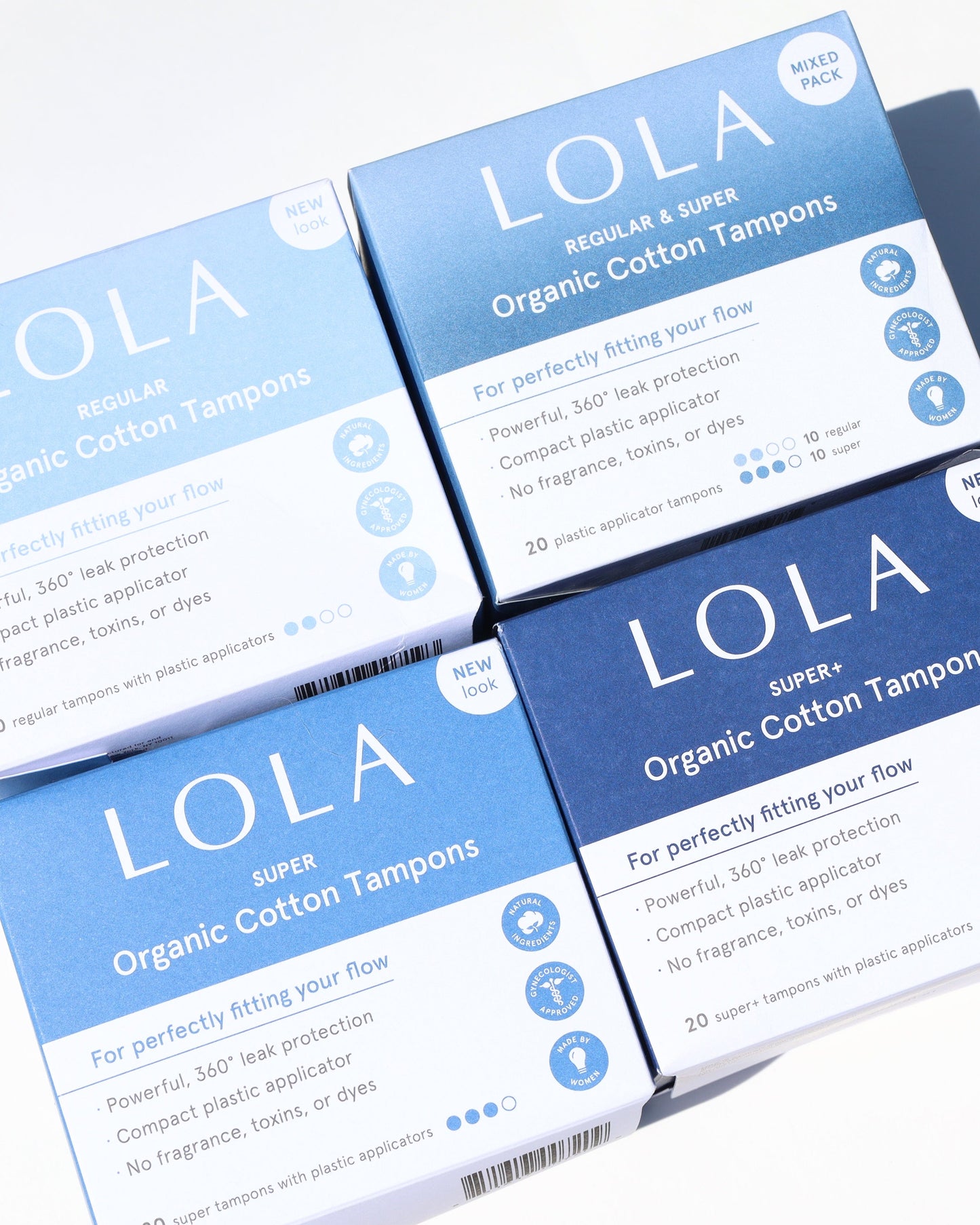 How can I get the right absorbency for me?
At LOLA, we know that every period is different. So we're all about making it easy for you to customize your mix of organic cotton tampons and pads to fit your flow.
Our compact plastic applicator tampons come in four absorbency levels: Light, Regular, Super, and Super+. Choose your exact assortment in every box of 20.
Not to cramp your style...
For orders over $400, please purchase from our B2B Website.
SHOP B2B